As audition season comes to a close in various university/conservatory of music programs throughout the country, I thought it would be a good idea to give some tips on dressing for success in your auditions. It is always important to look nice and professional yet comfortable. Even if it isn't your first time performing for the teacher that you are auditioning for, it might be your first time meeting other faculty members that are serving on the jury panel. First impressions are very important. Never assume that your playing will speak for itself. In my opinion, if you look good, you will play good.  
Do's  

•    Be sure your clothes are ironed and pressed. If wearing a suit jacket or sports coat, you might want to consider having a nice wooden hanger to hang up your jacket on the way to the audition site.  This will help to avoid the back of your jacket getting wrinkled. If you are going to wear a suit jacket, you should still iron your shirt and tie if you choose to wear one.  


•    Always wear a belt! Your belt should fit the size of your pants. If you wear a 30 waist in pants, you don't want to have a belt for a 34 waist or you will have to create more holes in the belt which in return will damage the belt. Your belt color should also match your shoe color. If wearing a black belt, then you should wear black shoes. Reversible belts are a great way to go and are inexpensive.  The only time a belt is not needed is if you are going to wear suspenders. Belts and suspenders shouldn't be worn together.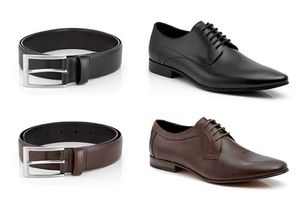 •    Always have your shoes polished before your performance. Shoe shine kits can be purchased for a reasonable price and are easy to find. All shoe shine kits should consist of: cream polish, wax polish, one thick cloth for applying cream polish, big brush for buffing, small brush for applying wax polish, one thick cloth for final buffing and shining and mink oil or shoe grease (optional, for conditioning the sole).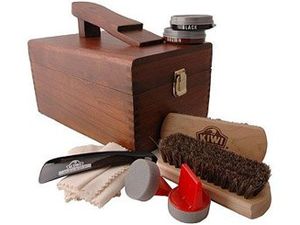 •    There are some people that have a tendency to sweat profusely due to nervousness or room temperature. Consider carrying a handkerchief or pocket square. If you like to wear undershirts, try wearing a tank top instead to cut down on the layering of clothes. Drinking a lot of water will also keep you hydrated.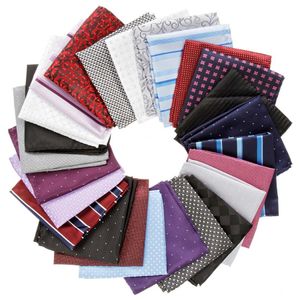 Don'ts  

•    Don't wear jeans or khaki pants. If you aren't wearing a suit, a nice pair of slacks is the way to go. Some slacks and suits can be purchased off the rack and ready to be worn, however it is important to have these clothes altered. Having a good tailor will go a long way. Be sure that the bottom of your pants are not baggy and touching the floor and not too high where your socks are showing when you walk.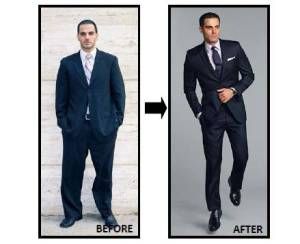 •    Avoid mix matching suit jackets and pants with other pairs. Wearing suit pants more than the jacket will make the pants look older than its paired jacket in the long run. Never wear a tuxedo jacket with another set of pants and long neck tie. Tuxedo jackets should only be worn with tuxedo pants and a bowtie.   
•    Don't wear gym shoes or cowboy boots. Although, cowboy boots are a fashion trend (especially in Texas), they shouldn't be worn with a suit or slacks in an audition situation.  
•    When wearing a suit coat or sport jacket and you plan to sit down for the audition, remember to unbutton your jacket. Never sit with the coat buttoned or it could damage your suit. If you aren't familiar with the rules of suit jacket buttons, see the photo below.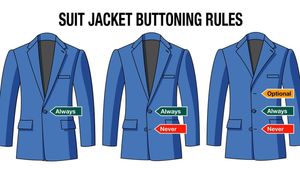 Happy practicing and live the dream!